Marine Technology Reporter Magazine Contributors

Lundquist, Ned
Edward Lundquist is a retired naval officer who writes on naval, maritime, defense and security issues. He is a regular contributor to Maritime Reporter and Marine Technology Reporter.
Email:
[email protected]
Paschoa, Claudio
Claudio Paschoa is Marine Technology Reporter's correspondent in Brazil.
Email:
[email protected]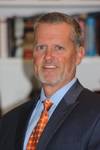 Trauthwein, Gregory
Greg Trauthwein is editor of several of the world's leading b2b publications, web portals, electronic information services and events serving the global commercial maritime market and subsea industry.
Email:
[email protected]