Maritime Reporter and Engineering News Magazine Contributors

Bianchi, Matteo
Bianchi studied Maritime Law at the Genoa University Law School and spent a very formative period of his life at the Harvard University, in Cambridge, MA. He is additionally a recognized shipping expert, national councilor at the Italian Ministry for University and Research, and an advisor of an Italian congressman.

Bryant, Dennis
Dennis L. Bryant retired from the U.S. Coast Guard with the rank of Captain after 27 years active duty. He had various tours as a law specialist, including an assignment as the Coast Guard's Law of the Sea officer and also served a tour in the Office of International Affairs and finished his career supervising the staff charged with implementing the Oil Pollution Act of 1990. After leaving the Coast Guard, he was with a major maritime law firm for 13 years. Now he is an independent consultant. He also speaks at various fora both domestically and internationally. He publishes a blog on recent maritime developments and writes maritime-related articles.
Phone:
352-692-5493
Buchanan, Susan
Susan Buchanan is a New Orleans-based business writer, specializing in energy, maritime matters, agriculture, the environment and construction. She holds a master's degree from Cornell University in agricultural economics and an undergraduate degree from the University of Pennsylvania.

Desimone, Rich

Eric Haun
•
Editor
Eric Haun is a NYC-based journalist, web editor of MarinetechnologyNews.com and contributor to Maritime Technology Reporter magazine.
Phone:
+1-212-477-6700 xt6520
Email:
[email protected]

English, Gary
Gary English is a graduate of the U.S. Naval Academy and the Charleston School of Law. He represents businesses and individuals with an emphasis in defense of transportation, dredging, & towing and maritime law litigation. The President of the Marine Forensic & Investigation Group, LLC, he is widely published and a frequent contributor to Maritime Professional magazine.

Fonseca, Joseph
Joseph Fonseca is a maritime and logistics journalist who also contributes to WorlEneregyNews.com. His knowledge in the areas of Freight Forwarding and Shipping & Supply Chain Management allow him to write for many international and national periodicals. He is based in India.

Goldberg, Murray
Murray Goldberg id CEO of Marine Learninf Systems, maker of MarineLMS. A researcher and developer of learning management systems, his software has been used by millions of people and companies worldwide.

Grasso, Jeanne M.
Jeanne M. Grasso, partner at Blank Rome, focuses her practiceor maritime, environmental and transportation law for domestic and international clients. Ms. Grasso writes and lectures extensively on criminal enforcement of environmental laws, Coast Guard regulatory matters and maritime security.

Haynes, John
John Haynes, AFNI, is Operations Director of FRC International and a presenter of WBV courses. He is a Yachtmaster Ocean and Advanced Powerboat Instructor. Subject matter expertise includes high speed craft consultancy, product development and specialist training. Tel: +44 (0)7813 208222;

Johnstone, Alan
Alan Johnstone is a Scottish journalist living in Oslo, Norway. He specializes in the maritime, energy and wider business to business arenas and has written extensively about, and for, many of Norway's leading international companies.
Phone:
47 46 95 48 39

Keefe, Joseph
Joseph Keefe is the lead commentator of MaritimeProfessional.com. Additionally, he is Editor of both Maritime Professional and MarineNews print magazines. He can be reached at
[email protected]
Email:
[email protected]

Knowler, Greg
Greg Knowler has been a reporter and editor for over 20 years and moved to Hong Kong from South Africa in 2000. After spending two years on the sports desk of the South China Morning Post, he left for Cargonews Asia to cover the dynamic world of freight transport.

Linsin, Gregory F.
Linsin, a partner at Blank Rome, is an Experienced criminal litigator and ocncentrates his practice in the areas of white collar criminal law, environmental criminal litataion involving shore-based and maritime clients, environmental compliance and international corporate compliance investigations.

Lougheed, Mark
Mark D. Lougheed (SNAME) is the Engineering Projects Leader - Technology Development for CDG Coast Dynamics Group Ltd. Mark's career spans 25 years s a high performance military and commercial craft designer.
[email protected]

Lundquist, Ned
Edward Lundquist is a retired naval officer who writes on naval, maritime, defense and security issues. He is a regular contributor to Maritime Reporter and Marine Technology Reporter.
Email:
[email protected]
MacPherson, Donald
Donald MacPhearson is an internationally-recognized specialist in applied hydrodynamics with particular emphasis on the design of propulsors and the numerical forecasting of vessel and propulsor performance.

Merhige, Rich
Muccin, Emil

Parker, Barry
Barry Parker, bdp1 Consulting Ltd provides strategic and tactical support, including analytics and communications, to businesses across the maritime spectrum. The company can be found online at www.conconnect.com
Paschoa, Claudio
Claudio Paschoa is Marine Technology Reporter's correspondent in Brazil.
Email:
[email protected]

Pospiech, Peter
Peter Pospiech has served as chief engineer in the German merchant marine and additionally done field research on big bore diesel engines for ship propulsion, with additional service as a Service engineer. Today, he is a experienced shipping journalist who frequently contributes to Maritime Professional.
Rhodes, James
Rhodes is president of Rhodes Communicatinis, Inc., a public relations and marketing company specializing in the maritime industry. He is a regular contributor to marine trade publications and codirector of ShippingInsight conferences for internatioal maritime industry.
Rushmere, Martin
Martin Rushmere is a U.S. West Coast based journalist, and a contributor to MaritimeProfessional.com
Soccoli, Frank
Frank Soccoli is president of Soccoli Associates LLC, a maritime industry consultancy. He is a producer of the ShippingInsight Fleet Optimization Conference.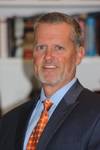 Trauthwein, Gregory
Greg Trauthwein is editor of several of the world's leading b2b publications, web portals, electronic information services and events serving the global commercial maritime market and subsea industry.
Email:
[email protected]
Waldron, Jon
Jonathan Waldron is Chairman of the ASA Legal Committee. He concentrates his practice in maritime, international, and environmental law, including maritime security. Mr. Waldron is a visiting professor at the Massachusetts Maritime Academy where he teaches on legal issues related to pollution response and spill management teams. He is a member of the Maritime Law Association and frequently speaks and writes on maritime issues.