Maritime Logistics Professional Magazine Contributors
Backwell, George
George Backwell is based in Thailand, and a contributor to MarineLink.com and MaritimePropulsion.com
Email:
[email protected]

Bianchi, Matteo
Bianchi studied Maritime Law at the Genoa University Law School and spent a very formative period of his life at the Harvard University, in Cambridge, MA. He is additionally a recognized shipping expert, national councilor at the Italian Ministry for University and Research, and an advisor of an Italian congressman.
Brudzinski, Walter
Walter J. Brudzinski is Chief Administrative Law Judge, U.S. Coast Guard. B.A. University of Maryland; J.D. George Mason University (with distinction); Master's and Ph.D. in Judicial Studies, University of Nevada.

Bryant, Dennis
Dennis L. Bryant retired from the U.S. Coast Guard with the rank of Captain after 27 years active duty. He had various tours as a law specialist, including an assignment as the Coast Guard's Law of the Sea officer and also served a tour in the Office of International Affairs and finished his career supervising the staff charged with implementing the Oil Pollution Act of 1990. After leaving the Coast Guard, he was with a major maritime law firm for 13 years. Now he is an independent consultant. He also speaks at various fora both domestically and internationally. He publishes a blog on recent maritime developments and writes maritime-related articles.
Phone:
352-692-5493

Cowan, Jeff
Captain Jeff Cowan graduated from the California Maritime Academy in 1975, ultimately earning and sailing on his Master's license. He remains involved in maritime issues and is a regular contributor to MarineNews magazine.

Desimone, Rich

Eric Haun
•
Editor
Eric Haun is a NYC-based journalist, web editor of MarinetechnologyNews.com and contributor to Maritime Technology Reporter magazine.
Phone:
+1-212-477-6700 xt6520
Email:
[email protected]

English, Gary
Gary English is a graduate of the U.S. Naval Academy and the Charleston School of Law. He represents businesses and individuals with an emphasis in defense of transportation, dredging, & towing and maritime law litigation. The President of the Marine Forensic & Investigation Group, LLC, he is widely published and a frequent contributor to Maritime Professional magazine.

Fonseca, Joseph
Joseph Fonseca is a maritime and logistics journalist who also contributes to WorlEneregyNews.com. His knowledge in the areas of Freight Forwarding and Shipping & Supply Chain Management allow him to write for many international and national periodicals. He is based in India.

Giermanski, Jim
Dr. Jim Giermanski is Chairman, Powers Global Holdings, Inc., an international transportation security company. He has authored over 175 articles and is currently writing a global supply chain security book.

Keefe, Joseph
Joseph Keefe is the lead commentator of MaritimeProfessional.com. Additionally, he is Editor of both Maritime Professional and MarineNews print magazines. He can be reached at
[email protected]
.
Email:
[email protected]

Knowler, Greg
Greg Knowler has been a reporter and editor for over 20 years and moved to Hong Kong from South Africa in 2000. After spending two years on the sports desk of the South China Morning Post, he left for Cargonews Asia to cover the dynamic world of freight transport.

Kunkel, Robert
Robert Kunkel, President of Alternative Marine Technologies (Amtech), is currently serving as the technical advisor to Alterna Capital Partners, a private equity firm, Mid Ocean Tanker Company of Norwalk CT and various lending institutions around the world. He is a past Vice President of the Connecticut Maritime Association, Past Chairman of the Federal Short Sea Shipping Cooperative Program, a senior elected member of the American Bureau of Shipping Special Committee on Ship Operation and, a contributing writer for Marine Money and Maritime Professional Magazine. Mr. Kunkel is currently involved with the construction "ECO" based ship designs at several South Korean shipyards. He is a graduate of the Massachusetts Maritime Academy.

Parker, Barry
Barry Parker, bdp1 Consulting Ltd provides strategic and tactical support, including analytics and communications, to businesses across the maritime spectrum. The company can be found online at www.conconnect.com
Paschoa, Claudio
Claudio Paschoa is Marine Technology Reporter's correspondent in Brazil.
Email:
[email protected]

Pospiech, Peter
Peter Pospiech has served as chief engineer in the German merchant marine and additionally done field research on big bore diesel engines for ship propulsion, with additional service as a Service engineer. Today, he is a experienced shipping journalist who frequently contributes to Maritime Professional.
Rhodes, James
Rhodes is president of Rhodes Communicatinis, Inc., a public relations and marketing company specializing in the maritime industry. He is a regular contributor to marine trade publications and codirector of ShippingInsight conferences for internatioal maritime industry.

Ritter, Luke
Luke Ritter is Principal at Ridge Global, the international strategic consulting firm founded by former Secretary of Homeland Security Tom Ridge. Mr. Ritter leads Ridge Global's maritime practice, Flag Bridge, and is the co-author of Securing Global Transportation Networks (McGraw Hill). He is frequently published and is a U.S. Naval Academy graduate and holds an MBA from Old Dominion University.
Soccoli, Frank
Frank Soccoli is president of Soccoli Associates LLC, a maritime industry consultancy. He is a producer of the ShippingInsight Fleet Optimization Conference.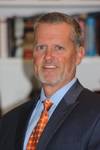 Trauthwein, Gregory
Greg Trauthwein is editor of several of the world's leading b2b publications, web portals, electronic information services and events serving the global commercial maritime market and subsea industry.
Email:
[email protected]
Waldron, Jon
Jonathan Waldron is Chairman of the ASA Legal Committee. He concentrates his practice in maritime, international, and environmental law, including maritime security. Mr. Waldron is a visiting professor at the Massachusetts Maritime Academy where he teaches on legal issues related to pollution response and spill management teams. He is a member of the Maritime Law Association and frequently speaks and writes on maritime issues.

Ward, Hary
Ward leads the transportation and logistics practice at The McLean Group, based in the Washington, DC area. He has executive management experience in the marine industry and focuses on mergers and acquisitions for mid-sized companies.