Marine News Magazine Contributors
Buchanan, Susan
Susan Buchanan is a New Orleans-based business writer, specializing in energy, maritime matters, agriculture, the environment and construction. She holds a master's degree from Cornell University in agricultural economics and an undergraduate degree from the University of Pennsylvania.

Cowan, Jeff
Captain Jeff Cowan graduated from the California Maritime Academy in 1975, ultimately earning and sailing on his Master's license. He remains involved in maritime issues and is a regular contributor to MarineNews magazine.
Demarcay, Larry (MN MAY 2013)
Mr. DeMarcay is a partner in the law firm of Fowler Rodriguez Valdes-Fauli. His areas of practice include Commercial Litigation, Admiralty, Personal Injury, Transportation, Real Estate, Construction and Corporate Law. Prior to attending law school, Mr. DeMarcay served on the Washington based legislative staff of Congressman Jimmy Hayes. On the web: www.frvf-law.com

Eric Haun
•
Editor
Eric Haun is a NYC-based journalist, web editor of MarinetechnologyNews.com and contributor to Maritime Technology Reporter magazine.
Phone:
+1-212-477-6700 xt6520
Email:
[email protected]

English, Gary
Gary English is a graduate of the U.S. Naval Academy and the Charleston School of Law. He represents businesses and individuals with an emphasis in defense of transportation, dredging, & towing and maritime law litigation. The President of the Marine Forensic & Investigation Group, LLC, he is widely published and a frequent contributor to Maritime Professional magazine.

Haynes, John
John Haynes, AFNI, is Operations Director of FRC International and a presenter of WBV courses. He is a Yachtmaster Ocean and Advanced Powerboat Instructor. Subject matter expertise includes high speed craft consultancy, product development and specialist training. Tel: +44 (0)7813 208222;
Hudspeth, Joe
Joe Hudspeth is Vice President of Business Development at All American Marine, Inc., a manufacturer of high speed passenger ferries, excursion vessels, and work boats, in Bellingham, WA. Hudspeth has been involved with maritime sales, marketing and product development since 2000. He currently serves as a regional co-chairman for the Passenger Vessel Association and participates on several committees concerned with marine industry issues.

Keefe, Joseph
Joseph Keefe is the lead commentator of MaritimeProfessional.com. Additionally, he is Editor of both Maritime Professional and MarineNews print magazines. He can be reached at
[email protected]
Email:
[email protected]
MacPherson, Donald
Donald MacPhearson is an internationally-recognized specialist in applied hydrodynamics with particular emphasis on the design of propulsors and the numerical forecasting of vessel and propulsor performance.
O'Neill, Randy
Randy O'Neill is Senior Vice President with Lancer Insurance Company and has been Manager of its MOPS Marine License Insurance division since 1984. Over the past 29 years, Mr. O'Neill has spoken and written on many occasions on the importance of USCG license protection. He is a regular contributor to MarineNews magazine.
Paine, Richard
Mr. Paine is the National Finance Manager, Commercial Marine Group for TCF Equipment Finance, Inc.
Phone:
516-431-9285

Pospiech, Peter
Peter Pospiech has served as chief engineer in the German merchant marine and additionally done field research on big bore diesel engines for ship propulsion, with additional service as a Service engineer. Today, he is a experienced shipping journalist who frequently contributes to Maritime Professional.

Shirley, Jim
Sweeney, Katherine
Captain Katharine Sweeney is CEO of Compliance Maritime, provider of independent internal auditing of security, safety, quality and enviromental management systems for vessel operators.  Captain Sweeney is an experienced Master Mariner, safety expert and federally licensed pilot with over 25 years in the Maritime Industry.
Phone:
206-414-4661
Toohey, Michael
Michael J. Toohey is President and CEO of the Waterways Council, Inc.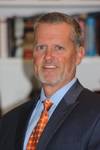 Trauthwein, Gregory
Greg Trauthwein is editor of several of the world's leading b2b publications, web portals, electronic information services and events serving the global commercial maritime market and subsea industry.
Email:
[email protected]