AWO ANNUAL
AWO: SAFEGUARDING THE BOTTOM LINE OF ITS MEMBER COMPANIES A truly national organization, AWO's 300-plus member companies are located along the banks of all major US waterways, and on the shores of the Atlantic, Pacific and Gulf Coasts The American Waterways Operators (AWO) is the only trade association representing the national interests of the domestic inland and coastal tug and barge industry.
Since its incorporation in 1944, AWO has worked to help its members protect their operations' bottom lines by promoting both the industry's interest and its contribution to the American economy. Now, at the onset of the 1990s, AWO's membership includes active involvement by all segments of the inland and coastal barge and towing industry including carriers, tugboat and towboat operators and the shipyards that repair and build the industry's vessels.
Few can speak with more authority on AWO than its chairman of the board for 1987-88, Capt. Arthur M.
Knight, executive director, Reinauer Companies, Inc.
"The privilege of being AWO's chairman of the board affords me the opportunity for a unique look at the Association. I cannot help but form impressions and judgments about AWO, and they are good impressions and positive judgments," Captain Knight says. "AWO is a truly remarkable organization, largely because of its remarkable people. Hardly any issue we tackle commands unanimous agreement.
Yet, invariably, every issue draws a unanimous spirit to solve problems the best way we can. And, it is that spirit which takes us so far in accomplishment. AWO is small by trade association standards. Yet I marvel at how much we take on, and how successful we are," he says.
"How can an organization so small accomplish so much? I have concluded it is the people in AWO who make it all happen. As for the members, there is very heavy participation in AWO's work. For example: Two thirds of all our member companies are represented on committees or the board of directors; members of the executive committee make a minimum of six trips a year for meetings; the board meets three times a year; and something like 150 briefing papers reach members a year. That doesn't count the richly informative biweekly AWO Letter. Hundreds and hundreds of man hours are devoted to AWO by its members. And, of course, this is all on top of our primary responsibility to our own companies," he says.
Captain Knight also notes the role played by the Association's staff in AWO's success, stating that "In addition to the heavy participation of members, we are served by a superb staff—lean, energetic, tough and smart—who represent our interests with a commitment to professionalism and effectiveness for which our industry can be proud." Joe Farrell, president of AWO since 1983, discusses the Association's continuing effectiveness, noting that "We have begun to string together the good years like pearls, emblematic of the valuable return for our members on their investment in the American Waterways Operators." In discussing the challenges of the past year, Mr. Farrell notes that 1987 was especially demanding on the issue front. Moves by states to regulate marine vapor emissions, federal oil-spill legislation which exposes the industry to highly speculative damage claims, states seeking to replace lost federal dollars by imposing taxes on diesel fuel, misguided Coast Guard user taxes, an arrow fashioned in the Free Trade Agreement with Canada which was aimed at the heart of the Jones Act; these and many more, drew heavily on all of AWO's resources, he explains.
"But, we deployed these resources with enough care and skill to constitute considerable benefit for the industry, and we expect to continue to do so," he says.
In his "President's Report to the Members" which appeared in the AWO 1987 Annual Report, Mr.
Farrell remarks that AWO ".. . is strong, vigorous and streamlined. It is now a recognized leader in Washington.
Our advice and assistance are sought by federal officials of all stripes, and by other collegial organizations, on issues affecting our industry, and even beyond. The Association has built a solid and enviable reputation. I submit to you that this reputation is a most precious asset which is made up of several parts: being well informed, reasonable, fiercely determined, imaginative and, most of all, possessing integrity. Now that we have such a reputation, we must preserve and protect it." Echoing Mr. Farrell's sentiments is Archie L. Wilson, president- retired, of Dixie Carriers, Inc., Houston, Texas. Mr. Wilson, one of the true statesmen of the transportation industry, says that "The American Waterways Operators has, for many years, protected the interests of the inland and offshore marine industry, as well as shipyards serving those industries. In more recent years, during the depressed period in our industry, this protection of interests has been felt very strongly and has benefited AWO members and nonmembers alike. It is my firm belief that governmental agencies hold AWO in very high regard, and look to AWO for direction on all important issues affecting our industry. AWO does an outstanding job." As a modern and effective trade association, AWO is a strong advocate for its member companies— endeavoring to promote, protect and defend the nation's tug and barge industry. AWO's central mission is to operate as a sharply informed and uniquely credible representative of the industry to the federal government, in the national media and, when appropriate, before the courts.
As the major representative of the national interests of this vital industry, AWO is charged with the responsibility not only of interpreting and monitoring events that will affect the Association's members, but also of anticipating critical developments and responding in a timely and effective way. AWO works to keep its members informed on Congressional and Administration actions that affect them, and interacts with the appropriate government entity to influence the legislative and regulatory proposals that matter to the industry.
As noted above, AWO actively manages issues that are aimed at safeguarding the bottom line of its member companies. For example, the Association directed its efforts in 1987 to successfully remove the maritime section from the U.S.- Canadian Free Trade Agreement; to promote legitimate expansion of the Jones Act beyond the three-mile limit to the 200-mile Exclusive Economic Zone; to prevent foreign building of sludge barges; to ban foreign conversions of U.S.-built vessels for the U.S. fishing industry, and to otherwise defeat assaults on the Jones Act. In addition, AWO worked to successfully defeat legis- lation that would establish Coast Guard User Fees, and worked to clarify and improve Coast Guard proposals regarding drug and alcohol use on commercial vessels. AWO is managing oil-spill liability, cleanup and compensation fund legislation toward federal preemption, reasonable liability limits and compensable damages. They proposed new benzene exposure standards for barges which provide protection to workers and maximum flexibility to vessel operators. And, AWO is presiding over an industry task force addressing the issue of vapor emissions from tank barges. They are also working to address the increasingly ominous spectre of state taxation of the barge industry.
Furthermore, as a critical adjunct to AWO's legislative and regulatory work, they stimulate the media to demonstrate the barge industry's vital role in the U.S. transportation economy, work to eradicate the wrongful "pork barrel" image that has plagued the industry, and emphasize both the industry's benefits for consumers and its role in U.S.
national security.
AWO is working to focus federal government attention on the overcapacity in the industry, due largely to federal government actions; to seek modifications of lighting requirements on unmanned seagoing barges; to rationalize pilotage requirements for coastwise tank barges; to restore the full deductibility of crew meals provided on vessels; to eliminate state control of vessel air emissions from Clean Air Act reauthorization measures, and more.
The membership of AWO includes all segments of the inland and coastal barge and towing industry, including tugboats, towboats, barge operators and the shipyards that build and repair the industry's vessels. The Association's Affiliate membership is comprised of suppliers, manufacturers, insurers, bankers and other associations and businesses concerned with the marine industry.
Unquestionably, the American Waterways Operators is a truly national organization, with member companies located along the banks of all major U.S. inland waterways, and on the shores of the Atlantic, Pacific and Gulf Coasts, forming an extensive network of member companies involved in both their own local concerns, and in the current objectives and future direction of the industry nationally. Divided into five distinct geographic units, AWO's regional organization reaches individual members in the Pacific, Midwest, Southern, Ohio Valley, and Atlantic Regions.
Because of its nationwide regional structure, many problems can be solved by regional members working together on a local basis. Members in individual AWO regions meet regularly to voice the concerns from their particular area of the nation.
At any given Pacific region meeting, a carrier member might share his concerns about transporting lumber on the Columbia-Snake River System.
Or, a Midwest region grain carrier might work with his fellow members to resolve lock delays. Or, the Southern Region members might join together to fight a new state tax initiative. Or, the Ohio Valley Region might voice its collective concerns about waterway congestion.
In another instance, Atlantic Region members might gather to address a petroleum shipping problem that affects transport from Maine to Florida.
The real strength, however, is that this diverse Association is ready and able to speak clearly and distinctly, with a strong, single voice when necessary—pulling together the differences which may occur between geographically based industry concerns.
AWO representatives in New York City, New Orleans, and Seattle provide regionalized membership services, help attract new members, organize regional meetings, and maintain a close working relationship with local officials and local offices of federal agencies, particularly the U.S. Coast Guard and the Corps of Engineers.
Complementing AWO's regional organization is its internal committee structure. AWO committees reflect the diversity of activities in which the Association is engaged— from highly technical navigation matters, to broad waterway policy issues. Member participation on committees affords employees of AWO member companies the opportunity to become actively involved in industry concerns. Each participant offers a high degree of interest in, and often technical knowledge of, particular issues facing the individual committees.
These groups lend focus and direction to AWO's efforts, and provide the industry expertise necessary to make those efforts a success. AWO committees meet at least three times a year, and are often responsible for drafting, for board approval, industry positions on important issues.
William P. Morelli, Associate general counsel and director of government affairs, Midland Enterprises Inc., Cincinnati, Ohio, discussed the role and mission of AWO committees in an article that appeared in the August 28, 1987, AWO Letter. Mr. Morelli, who has served as AWO's Legislative Committee chairman for several years, writes that "I've had a chance to see how an involved membership can discuss, argue, debate, shape, and enhance AWO's legislative policy, and how it can have a strong impact on legislation which ultimately affects our industry . .. Through participation in committees, member companies can present their views in an open forum where their ideas share equal footing with all others.
This is often the starting point in the development of AWO policy, and helps guide the executive committee, the board, and AWO staff in articulating AWO's position to official Washington." Mr. Morelli goes on to define what he believes to be the most important aspect of committee work as "the ability for individual members through active participation in committee debate to have a real voice in creating AWO policy and influencing Congressional action." He further explains another aspect of committee participation— which is often overlooked—but equally important to the Association members: education. "Because of their own job responsibilities many members cannot spend the time to digest all of the information which comes across their desk in the AWO Letter. They find that being able to immerse themselves in the information and briefings provided during committee meetings enables them to focus their attention on important issues," he writes.
The pundit who said "A camel is a race horse designed by a committee," obviously never attended an AWO committee meeting. The work is ongoing, hands-on, and specific.
AWO committees provide the vehicle for member involvement in the issues that directly affect their company's future, and they do the essential work on matters that will ultimately affect their company's business position.
All in all, AWO is a modern, dynamic and effective trade association, that enjoys the deep participation of its members, has earned the respect of the nation's decisionmakers, and is positioned to uniquely represent the interests— and the bottom line—of the tug and barge industry in the years ahead.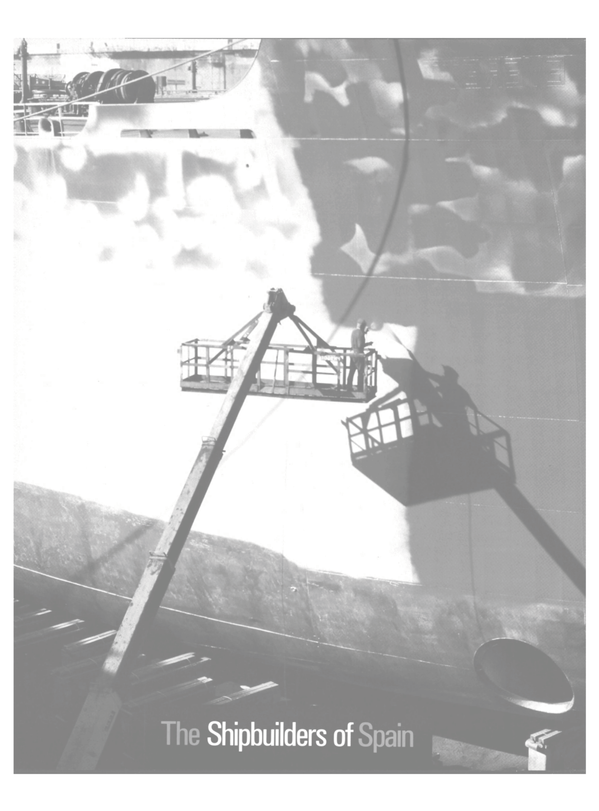 Read AWO ANNUAL in Pdf, Flash or Html5 edition of March 1988 Maritime Reporter
Other stories from March 1988 issue
Content