Inside Wärtsilä's Sustainable Technology Hub
Eric Haun
"If we are to state our strategy in one word, it's decarbonization," said Juha Kytölä, director of R&D and engineering at Finnish tech company Wärtsilä. "What we are going toward is to supply the market with a portfolio of products that are ready for zero-carbon fuels."
In order to achieve its sustainability goals—including a 2030 target for carbon neutrality in its own operations—Wärtsilä has been taking big strides in research and development, having ramped up its investment on this front in recent years, Kytölä said. In 2022, the company dedicated €241 million (about $255 million) to R&D expenditure, or 4.1% of its net sales, up from €165 million (about $175 million) and 3.2% in 2018.
In particular, the company has been working to maximize the efficiency of its portfolio of gas, diesel and dual-fuel engines, while also developing its next wave of products capable of running on carbon neutral and carbon free fuels. In 2022, it introduced the Wärtsilä 32 methanol engine, and an ammonia concept is slated to be ready by the end of this year, followed by a hydrogen concept expected in 2025.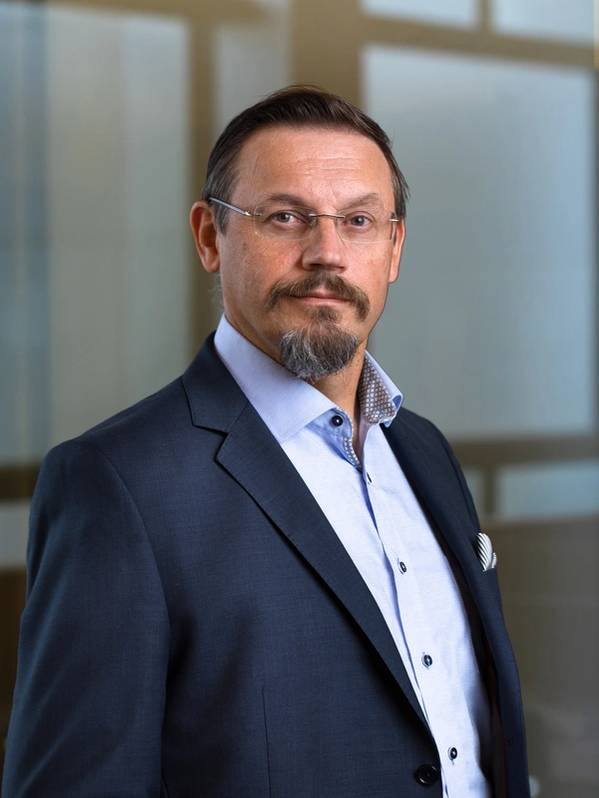 Juha Kytölä, director of R&D and engineering at Wärtsilä (Photo: Wärtsilä)
To help reach its decarbonization objectives, Wärtsilä invested €250 million in the creation of its state-of-the-art Sustainable Technology Hub (STH) in Vaasa, Finland, officially opened in June 2022 to foster innovation, collaboration and production of green technologies.
The facility features a modern fuel laboratory, technology and engine testing facilities, remote monitoring center, as well as a state-of-the-art production system with high levels of automation and flexibility for meeting tomorrow's evolving technologies. The center itself, which employs about 1,500 people, is also energy efficient, with advanced energy recovery systems that enable self-sufficiency for heat energy. Electricity produced while testing is used in the hub's own processes, while remaining power is fed to the grid, and residue heat is stored and used.
Juha Päivike, Wärtsilä's director of logistics chain management and STH facility stream, said the first element of the STH to be launched was its partner campus, which serves as an "ecosystem of collaboration" by bringing groups of experts together to drive meaningful innovation.
"What we want to see is that we accelerate this [shift to green technologies]. We want to be in the driver's seat. We need to then have the proper facilities for our experts to be close to the innovation, to collaborate with other companies, other bid partners, customers, even universities and academia, research institutes," he said. "The innovation cycle is getting faster and faster, so you need to adapt to new ways of how you tap onto these possibilities—and not always using your own efforts to develop something uniquely for yourself, but looking at partnerships where you can jointly benefit from the innovation."
An example of the type of collaborative work underway is the Wasaline dual-fuel LNG ro-pax ferry Aurora Botnia, which makes daily transits between Umeå, in Sweden, and Vaasa, docking a short distance from the STH facility.
The 150-meter-long vessel, touted by its operator as one of the world's greenest, features an integrated package of Wärtsilä solutions, including four Wärtsilä 31 engines; exhaust treatment; LNGPac technology for LNG storage, supply control and monitoring; tunnel thrusters; catalysators; integrated electrical and automation systems; and NACOS Platinum combined control system for navigation, automation and dynamic positioning as well as power and propulsion. All the Wärtsilä equipment and systems aboard the Aurora Botnia are covered by a 10-year Wärtsilä Optimized Maintenance agreement, and through an additional agreement with Wasaline, Wärtsilä is able to utilize the vessel as an R&D test platform and technology demonstrator—"a floating test lab" Päivike said.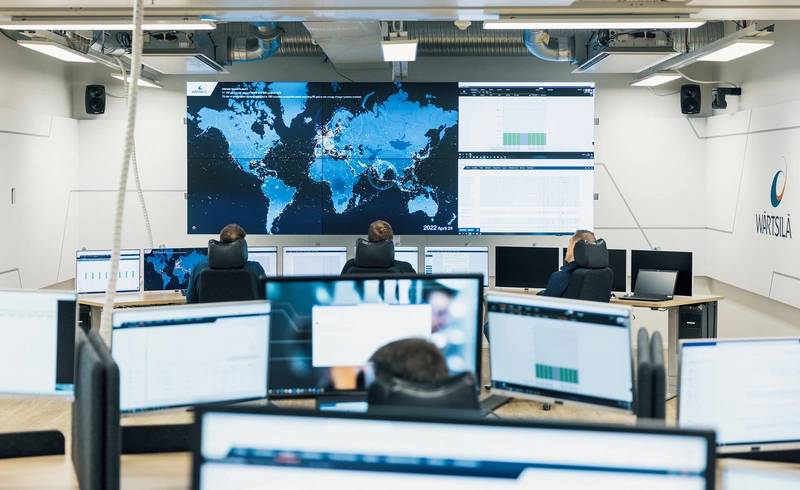 (Photo: Wärtsilä)
Another important element of the STH is its unique manufacturing and logistics set up, which can be quickly adapted to meet new demands as technologies evolve and new products are created. "Flexibility has been a cornerstone for everything we do," Päivike said. "Instead of having product specific assembly lines, we are actually having assembly based on size of products and also having a lot of focus on new product introduction so that the manufacturability, quality, also the safe operations, etc., are all considered in the launch of any new product."
Wärtsilä is looking more at how it can link from product design and engineering all the way through manufacturing and operations, Päivike said, opening up new opportunities in areas such as 3D-based assembly simulations. "We are creating a more solid line from planning to manufacturing operations. This means that all the way from the design level we are directly linked to the shop floor, which means that there are more ways to improve efficiency."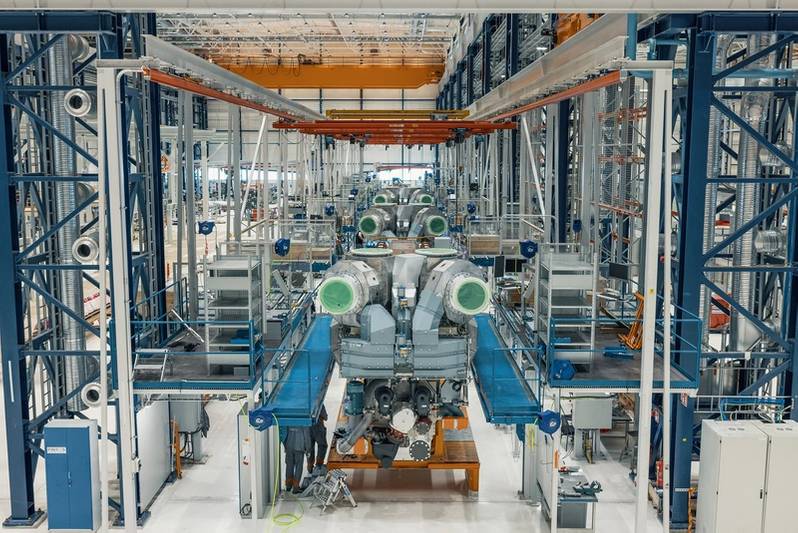 (Photo: Wärtsilä)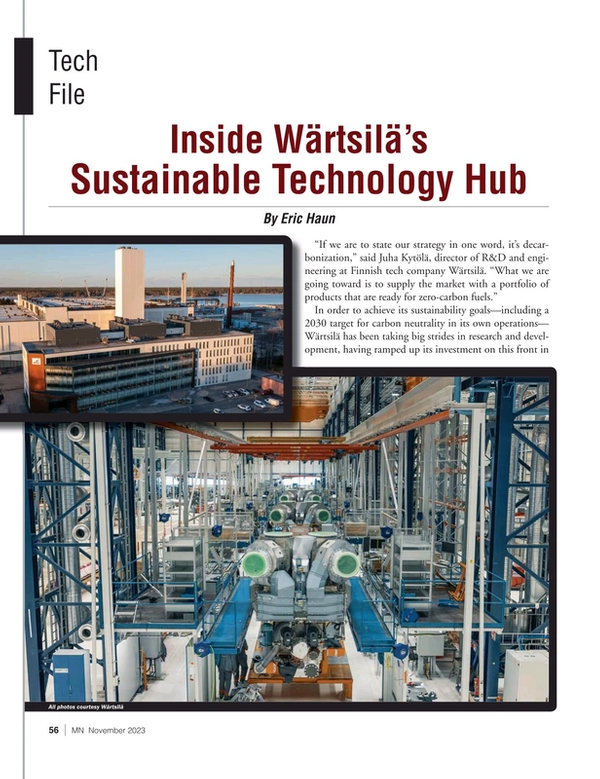 Read Inside Wärtsilä's Sustainable Technology Hub in Pdf, Flash or Html5 edition of November 2023 Marine News
Other stories from November 2023 issue
Content