CRIS: An Affordable, High-Risk Insurance Solution
The Credit Rating and Insurance System (CRIS) — a specialized and reportedly realistically priced credit risk insurance plan, tailored to meet the debt protection and credit information needs of the international marine industry — was launched recently by designer/manager marine insurance specialists Clausius Skandinavia AS of Oslo (a subsidiary of Hubertus Clausius OHG of Hamburg, a German credit risk insurer).
The plan is designed primarily to meet the credit risk insurance needs of the $20 billion marine bunker market, because of that industry's high degree of exposure to credit risk. But it is reportedly also suitable for any company supplying goods to the marine industry on credit, providing that company has a high enough annual turnover. The insurance is being underwritten by Trade Indemnity PLC, which underwrites approximately $76 billion worth of business a year and is one of the world's leading credit risk insurers.
Before a risk is accepted, a positive report and credit rating on the clients' customer portfolio must be given by MRC Business Information Group Limited of Oxford, one of the world's leading marine credit analysts. Full MRC reports on each of the supplier's customers are included within the plan.
Premium levels are expected to be realistically priced at a fraction of one percent of annual turnover. In the case of the bunker industry, premiums are likely to be well under 50 cents a ton supplied. This is in an industry where the cost of an average stem is around $70,000, payment is normally on credit, and credit lines to individual customers can be as much as $250,000 at any one time — and in some cases much higher than that. The CRIS system: provides insurance against bankruptcy, insolvency or protracted default; provides continual access to MRC Marine status reports, credit ratings and updates on existing and potential customers; provides the option in certain cases to buy additional cover against political risks; and provides a maximum of 12-hour response time to confirm cover on prospective new customers of the insured.
Suppliers will be given indicated limits on their biggest customers when applying for a quotation from CRIS, and full MRC credit reports and ratings on all their customers within a month of joining the plan.
New customers can be added at any time during the year, subject to a positive rating. Rating indications for spot businesses can be provided within hours.
The insured customers are monitored during the year by MRC. If one of the insured's customers suddenly becomes a very high credit risk, the insured is informed immediately so that steps can be taken to avoid the possibility of future losses.
All completed or contracted busi- ness with that customer is still insured.
Graham Watts, managing director of Clausius Skandinavia AS, said, "One of the advantages of this scheme is that capital freed from the risk of bad debts can be used positively to expand the business." Another advantage is that it should be possible for the insured to negotiate better credit terms from banks and suppliers, once they know that the business is not at risk from bad debts because it is insured.
Mr. Watts said, "This scheme does not mean that an insured needs to be less diligent about credit control.
(The insured) has a duty to see that the business is conducted prudently and that all steps are taken to minimize potential bad debts ...
The insurance is a safety net designed to protect companies who face a bad debt despite exercising proper business judgement. The quality of the information MRC supplies is a major plus for the insured and a vital element in the whole CRIS scheme. MRC's strong track record in assessing marine companies will help the insurers and the insured alike in making the best commercial decisions in respect of their client's credit exposures." For more information on CRIS Circle 18 on Reader Service Card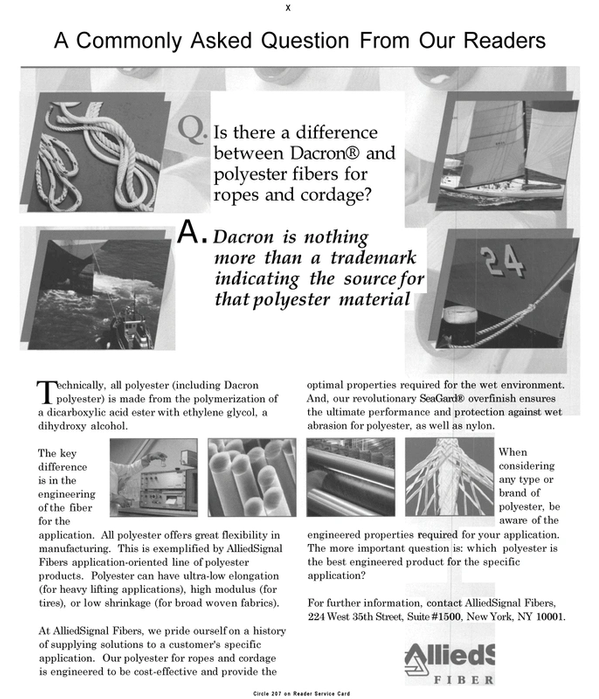 Read CRIS: An Affordable, High-Risk Insurance Solution in Pdf, Flash or Html5 edition of September 1994 Maritime Reporter
Other stories from September 1994 issue
Content