Navy Awards Bath Iron $224-Million Contract For Five Missile Frigates
Congoleum C o r p o r a t i o n announced that the U.S. Navy has awarded a $224-million contract to its shipbuilding subsidiary, Bath Iron Works Corporation (BIW), Bath, Maine, for the construction of five Guided Missile Frigates of the new FFG-7 class.
The contract has incentive features as well as provisions f o r escalation of labor, materials, and overhead. BIW designed and is building the lead ship of this new class of destroyer-type vessel under contracts awarded in 1972 and 1973, and is procuring long-lead-time materials for other ships of the class under a 1975 contract amendment.
According to Eddy G. Nicholson, Congoleum's executive vice president with primary corporate responsibility for BIW: "The new contract is not only the largest ever awarded to BIW, but it also provides the shipyard with its highest quality backlog in decades.
The award increases BIW's current backlog to $359,000,000, of which only $36,000,000 relates to a long-term fixed-price contract.
Therefore, shipyard results in coming years should not be materially affected by inflation, a factor which has had a substantial effect on contract performance during the past several years." The Navy contemplates building a fleet of 50 or more of this new class of ship, named in honor of Commodore Oliver Hazard Perry. Deliveries will extend into 1986 at an estimated final cost of $8.6 billion for 50 ships. The new BIW contract calls for deliveries in 1980 and 1981.
Contracts for additional ships of the FFG class are expected to be awarded as the ships are authorized by Congress. To date, construction of 10 FFGs has been authorized for the U.S. Navy, with additional authorization planned at the rate of eight ships per year. Several foreign countries are also interested in adding FFGs to their fleets.
Commenting on the possibilities of additional awards, Mr.
Nicholson stated: "We are optimistic as to our long-term participation in the FFG program, which will further increase the amount of BIW's inflation-protected backlog." The frigates will be 445 feet long and displace just under 3,600 tons. They are to be fitted with gas-turbine propulsion and the very latest weapons and electronics systems. The mission of the FFG is to ensure that the United States merchant and Navy forces can maintain control of the sea lines vital to U.S. commerce.
According to Mr. Nicholson, BIW has undertaken extensive facility modernization in recent years, and has just acquired a 9,000-ton-capacity floating drydock to broaden the range of work that can be performed to include virtually all facets of ship construction, overhaul and modernization. "Acquisition of the drydock is well-timed to coordinate with renewed emphasis on overhaul and modernization of existing ships in the U.S. fleet and growing reliance on private shipyards for this work," he said.
In addition to its participation in the Guided Missile Frigate Program, BIW is currently constructing four roll-on/roll-off merchant ships for the States Steamship Company of San Francisco, has undertaken extensive overhaul of the USS Biddle, a guided missile cruiser, and has a contract with Matson Navigation Company for the construction of one containership, with an option clause for a second ship.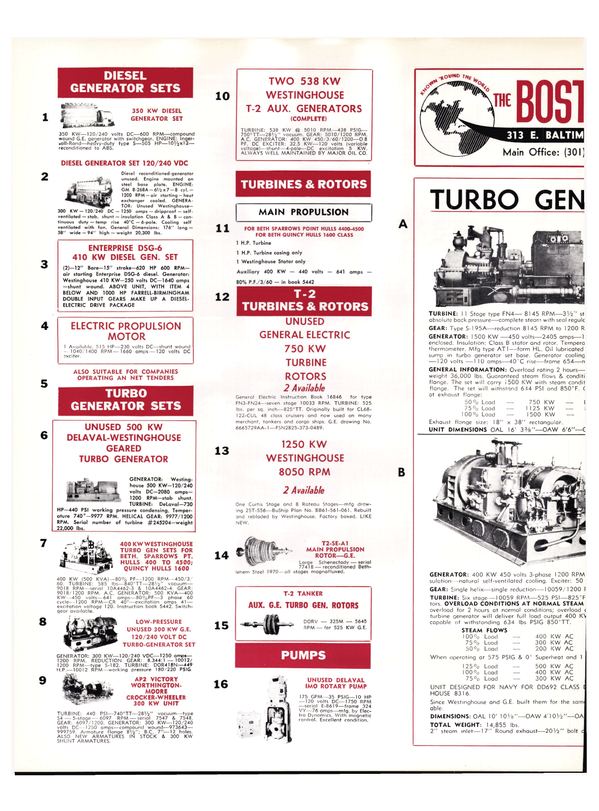 Read Navy Awards Bath Iron $224-Million Contract For Five Missile Frigates in Pdf, Flash or Html5 edition of April 1976 Maritime Reporter
Other stories from April 1976 issue
Content