Hyundai Launches Advanced Aker Semisubmersible Drilling Rig
An Aker H-4.2 semisubmersible drilling rig, said to be the first of its kind ever constructed, was launched recently from Drydock No. 1 of Hyundai Heavy Industries' (HHI) Ulsan Shipyard in Korea. The advanced unit, worth about $75 million, is built to the Aker H-4.2 design and custom-fitted to meet the specific requirements of the Norwegian owner, Norcem Drilling A/S.
The H-4.2 prototype is an evolutionary version of designs developed by Aker Engineering A/S, the Norwegian offshore engineering firm.
This drilling rig, named Norjarl (photo), is designed to operate in the North Sea north of the 62nd parallel in waters up to 600 meters (1,968.5 feet) deep.
With dimensions of 361 feet in length, 240 feet in width, and 300 feet in height, the Norjarl is equipped with the latest equipment to drill to about 25,000 feet. Operating draft is 77 feet. Other features include a total operating payload of 4,600 tons, full dynamic positioning, and special winterization measures for efficient year-round operations.
In order to prevent ice accretions and to protect piping and equipment from freezing, the lower deck structure is designed with a generally flush underside, with de-icing and anti-icing equipment installed.
Maneuverability of the Norjarl is provided by eight controllable-pitch thrusters, each of 3,800 hp. Power for the full-azimuthing thrusters and the rest of the structure is provided by eight Nohab turbocharged and intercooled diesel engines, each with an output of 4,726 bhp. At fullthrust operation in the open ocean, the rig will reach a top speed of 5-6 knots.
After being outfitted and given final touches, the Narjarl will be delivered to its owner in late June this year.
As the vast majority of the Norjarl's aggregate weight (about 20,000 metric tons) is contributed by steel, fit-up and welding operations are of paramount importance. Using the vast technical knowledge disseminated by Hyundai's Welding and Materials Research Institute and perfected in shipbuilding activities, HHI has managed to excel in both fit-up and welding on the Norjarl.
S.H. Chung, HHI's director of the Offshore Project Management Office, said: "Such exceptional performance compares very favorably with the top Japanese shipyards, which experience a 90-percent passrate for X-rays and other nondestructive testing. (On the Norjarl the pass-rate was 95 percent.) All involved parties are very complimentary about HHI's steel work, and undoubtedly the high quality of welding fabrication work will continue until the conclusion of the project." The Norjarl has many outstanding features. The mobile offshore drilling unit has a twin-hull design with a total of eight stability columns, a transverse brace arrangement between the columns, and a deck-structured topside. Keeping the rig balanced are two pontoons located below the columns; these floats constitute the lower hull and are subdivided by bulkheads into tanks for ballast water, drill water, and fuel oil. The pontoons also provide the propulsion, functioning like two submarines and guiding and moving the rig to its new locations.
The crew quarters, located across the forward end of the deck structure, provide accommodations for 100 persons in 12 single and 44 double cabins. The Norjarl will be one of the first offshore rigs specially adapted for some female crew members.
It has been equipped with separate quarters and segregated saunas.
To help prevent "cabin fever" and maintain a high morale, the vessel has an entertainment area that includes a cinema, lounge, gymnasium, audio system, and ping-pong tables.
The Norjarl is the fourth semisubmersible drilling rig constructed by HHI. In 1983, the shipyard delivered three rigs to SEDCO. The Ulsan yard is currently building four rigs, including the Norjarl, all of which were ordered in 1984. Another Aker H-4.2 will be delivered to Transocean Drilling this year, and two rigs for ODECO are scheduled for 1987 delivery.
Future Outlook The worldwide forecast for off- shore drilling is predicting a flat year ahead, primarily due to the steady drop of oil prices in late '85 and early '86. However, HHI's major offshore clients are from the U.S.
and Norway, which are expecting to increase their drilling activities— especially if oil prices begin to climb—in both wildcat/appraisal and development wells. Norway's overall activity is forecast to rise by more than two percent to 55 exploratory and 41 development wells. A moderate increase of just under one percent to 1,870 wells is projected for U.S. offshore activity as early as next year. All of this means that HHI can anticipate a slight upward trend in the demand for semisubmersibles and offshore platforms.
Hyundai has consolidated its position as an offshore builder. Start- ing its offshore activities in the late 70s, HHI got into full swing with the constuction of a semisubmersible derrick barge for J. Ray McDermott & Company. The yard further established its capabilities in the offshore vessel sector with the delivery of three SEDCO semisubmersibles in 1982 and 1983.
S. H. Hong, vice president of HHI's Offshore Division, stated: "Hyundai is acquiring a global reputation as an offshore builder to be reckoned with when it comes to semisubmersibles." For further information and free literature on the services and facilities offered by Hyundai, Circle 16 on Reader Service Card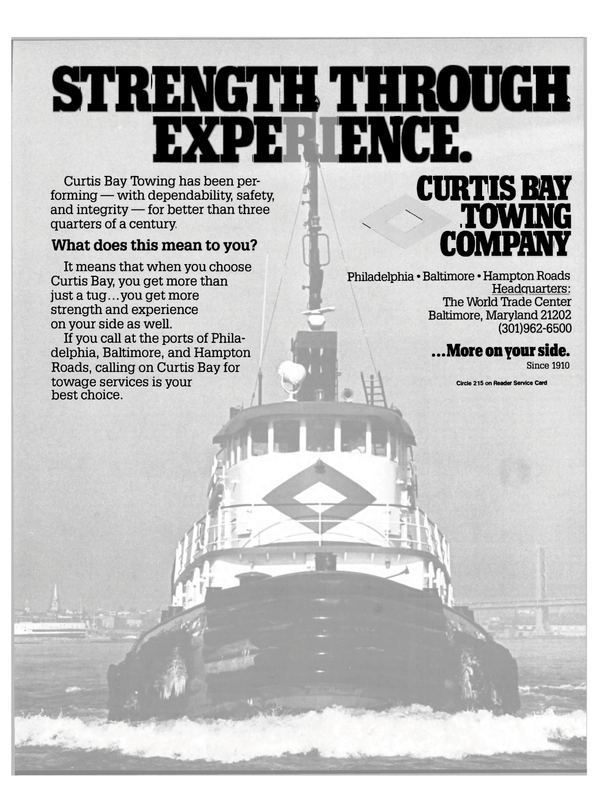 Read Hyundai Launches Advanced Aker Semisubmersible Drilling Rig in Pdf, Flash or Html5 edition of May 1986 Maritime Reporter
Other stories from May 1986 issue
Content