Icy Wasteland Or Shipping Utopia?
Controversy between the U.S. and Canada regarding the rights to the Northwest Passage became a frontburner item recently, based on the deployment by the U.S. of an icebreaker on a rare trip through Canada's disputed Arctic waters.
The U.S. Coast Guard's new polar icebreaker Healy is scheduled to carry out a series of experiments in the Arctic ice before sailing through the passage in June and July. In discussing the matter, Canadian officials stress that permission was granted for the trip, and that the country was not relinquishing its claim to all the waters that fall within its boundaries.
These include the Northwest Passage, a term used to describe the different possible routes through the numerous islands that dot Canada's vast Arctic which — while rarely navigable because of ice — represent by far the shortest potential sea route between Europe and Asia. However, the not so small matter of global warming and the prospects that in the not so distant future a clearer, more navigable lane - even for a portion of the year - would be available for regular maritime traffic, has raised the matter's importance of anyone involved in trade matters, which could benefit from the cost-saving route.
Washington disputes Ottawa's claim and others, who say the usually iceclogged waters of the passage are international and therefore open to all shipping.
The commander of Canada's forces in the far north has already said the country might have to use its military to enforce its claims over all its territory.
Washington has, in the past, stoked tension with Canada by twice sending ships through the passage without permission - the specially designed oil tanker Manhattan in 1969 and the icebreaker Polar Sea in 1985.
The trip by the 16,000-ton Healy will only be the third complete transit through the passage by a U.S. ship since the two countries signed a 1988 agreement on Arctic cooperation pledging to help each other's icebreakers.
Healy can carry 75 crew members and up to 50 scientists and is primarily designed as an Arctic research vessel.
Fears regarding the potential opening of the waterway center around possible damage to the ecologically vulnerable passage each year. Canada's belief that it has the right to regulate traffic in the Northwest Passage rests partly on a law it passed in 1970 to protect the fragile Arctic environment from spills of oil and other waste from large bulk carriers.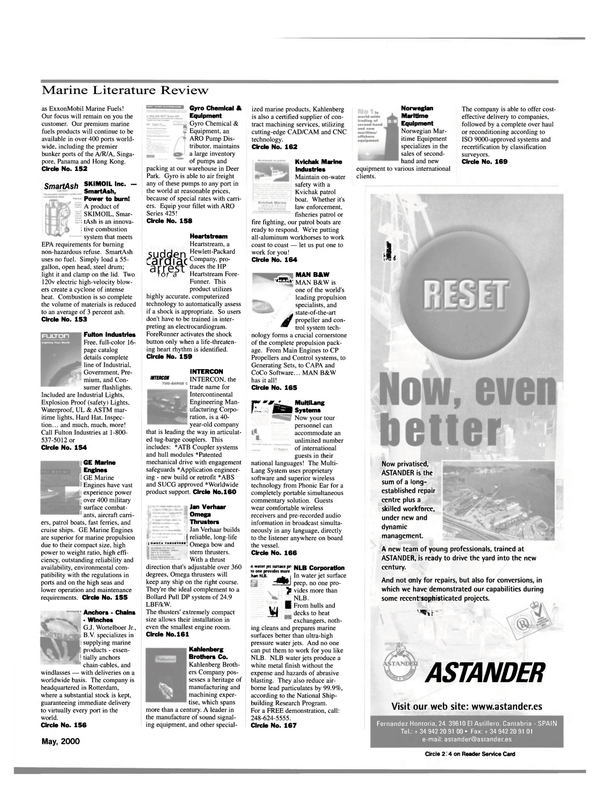 Read Icy Wasteland Or Shipping Utopia? in Pdf, Flash or Html5 edition of May 2000 Maritime Reporter
Other stories from May 2000 issue
Content