Marinette Marine's $7.1-Million Ship Erection Building Nears Completion
A unique, $7.1-million shiperection building is nearing completion at Marinette Marine Corporation's shipyard in Marinette, Wise.
The massive, 69,700-square-foot facility is dedicated totally to the construction of minesweepers. A joint effort of MMC and Ayres Associates of Eau Claire, Wise., its design was determined after extensive research, according to Larry N. Hairston, Marinette's vice president, marketing.
"Teams from MMC visited shipyards throughout Europe gathering information on the most advanced forms of ship erection in the world," Mr. Hairston says.
"The result is a building which will enable us to produce two mine countermeasure vessels simultaneously, including fiberglassing and painting, in an environmentally controlled area." One MCM vessel is now in construction at Marinette after receiving a $41.9-million contract from the U.S. Navy last fall. Marinette currently is a finalist for a 17-vessel minesweeper/hunter (MSH) contract to be awarded by the Navy this summer.
Running through the center of the 205 by 340-foot complex is a three-tiered mezzanine that houses offices, tool rooms, sheet metal ships, pipe shops, electrical shops, general supply rooms and a cafeteria.
Gangways to ships on either side of the mezzanine will provide quick access to supplies and enable materials and equipment to be moved on and off vessels with unusual ease.
"We've eliminated the need for traditional scaffolding," says Mr.
Hairston. "Because workers won't be forced to do a lot of the unnecessary vertical movement required in more traditional shipbuilding techniques, we'll save time and increase productivity." Open areas below the mezzanine allow easy movement of equipment between the two shipbuilding areas. A material handling monorail above the mezzanine raises items to the proper level or can move them the length of the building.
Other features include two 50- ton cranes serving each shipbuilding bay, and giant, 70-foot-high doors, manufactured at MMC, consisting of six sliding panels which open to a width of 65 feet.
Knock-outs in ductwork along mezzanine walls will enable workers to connect flexible elephanttrunk tubing, which can be brought onto the ship to remove fumes from confined areas being painted or fiberglassed.
"A unique steel grid network in the floor of the building not only gives us an exceptionally strong, stable and flat building surface for accuracy control, but also contains large steel tubes, which can be opened to draw in fumes," explained Mr. Hairston. "The heav- ier-than-air fumes, created during the fiberglassing of a hull, will be drawn below ground, filtered, and exhausted." Although primarily designed for the construction of wooden MCM's, the facility is easily adapted to steel or fiberglass construction as well. This manufacturing flexibility and advanced auxiliary systems, Mr. Hairston adds, "will substantially increase our efficiency and productivity, whatever type of ship is constructed here."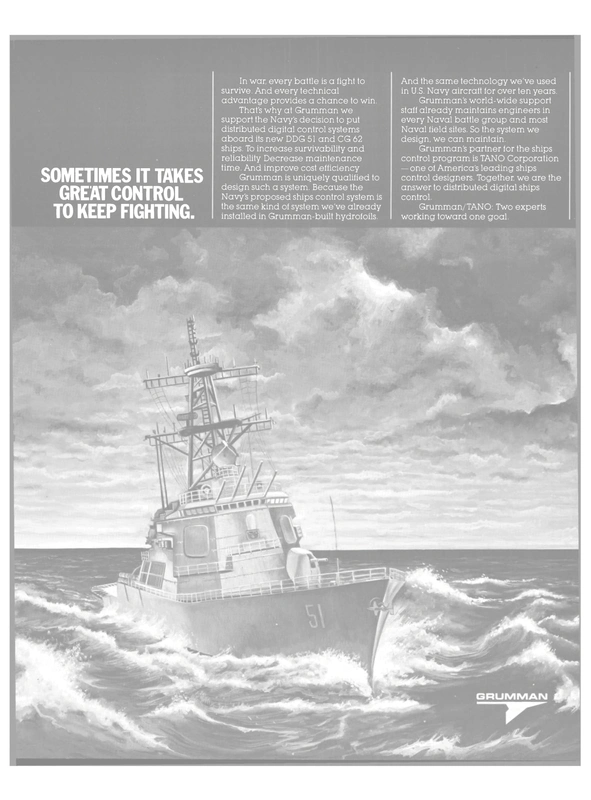 Read Marinette Marine's $7.1-Million Ship Erection Building Nears Completion in Pdf, Flash or Html5 edition of May 1984 Maritime Reporter
Other stories from May 1984 issue
Content