MWH Offers High-Quality, Inlet And Exhaust Valves For Marine Engine Applications
—Color Brochure Available— West Germany-based Markisches Werk Halver (MWH) has more than 50 years' experience in the design and production of high-quality inlet and exhaust valves. MWH offers a complete range of valves, valve cages, valve rotators, accessories and complete exhaust valve assemblies for diesel engines in ship propulsion and generator applications.
Two characteristics of the company's products are high quality and precision manufacturing, both of which result in a longer service life, lower maintenance costs and higher profitability for MWH customers.
Specially designed modifications and general improvements are constantly introduced by MWH engineers in an effort to increase costeffectiveness for the company's customers.
Examples of this, according to MWH, are its improvements in the area of cylinder heads for gas engines and in its development of Nimonic valves.
MWH reports that its bi-metal Nimonic valves have proven to be the best solution for heavy fuel operation use because they show better resistance against corrosion and high material strength at high temperatures.
MWH Nimonic valves have already been in use for over 20,000 running hours.
To protect against corrosion, MWH valves are chromed, nitrided, coated with Molybdenum or other special alloys. The company has developed special techniques to polish the valves so as to take account of all the special forces and gas flows to which the valves are exposed during operation.
Markisches Werk maintains strict manufacturing and production controls to ensure the quality of its products. These controls begin with the receipt of the raw materials.
Each shipment is checked against the requested nominal values. In case where these values are not achieved, the shipment is rejected.
During the manufacturing process, each worker checks and controls his own work. MWH reports that this system has proven to be a highly successful practice for maintaining quality standards.
In addition, MWH's modern process equipment ensures a quality product. Each piece is checked 100 percent before it is packed for shipment.
This checking includes, of course, crack testing by fluorescent penetrants.
Quality assurance is the direct responsibility of senior management as well as line management. This ensures tight control and underlines the importance given to quality assurance at MWH.
The company's new laser marking machine protects against imitation and also reduces cost.
MWH also has developed watercooled exhaust valve cages. The cooling water flows a few millimeters from the valve seat, substantially reducing temperature. Consequently, the service life of the valve spindle and valve cage are increased.
Another area where MWH's precision engineering is of particular importance is in the supply of complete valve assemblies. All components are specifically made to achieve the best match possible.
The company also offers a new valve cage reconditioning service.
The valve cages are first checked in order to determine if the repair is economically viable. Repair work is carried out at the company's facilities.
MWH can also supply reconditioned cages on an exchange basis.
For free color literature detailing the complete line of valves, valve cages, valve assemblies, etc., offered by MWH, C i r c l e 7 7 o n R e a d e r S e r v i c e C a rd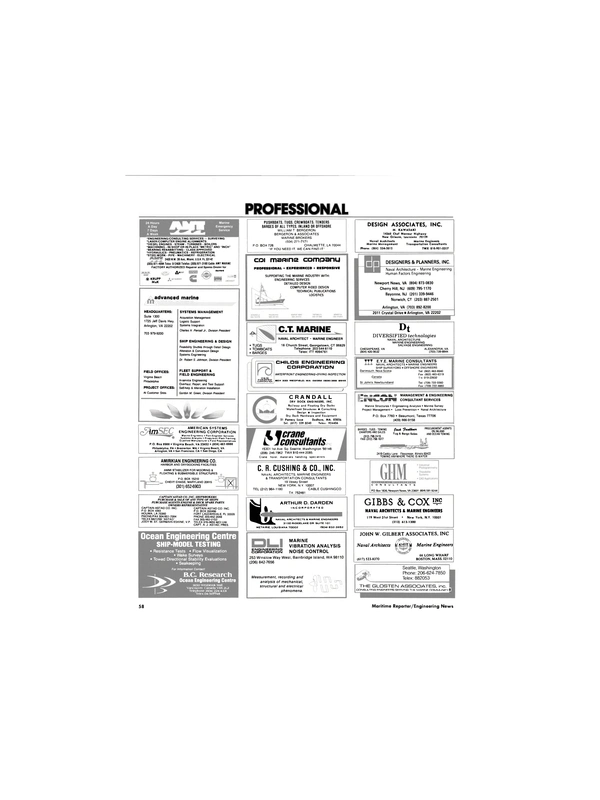 Read MWH Offers High-Quality, Inlet And Exhaust Valves For Marine Engine Applications in Pdf, Flash or Html5 edition of May 1989 Maritime Reporter
Other stories from May 1989 issue
Content