Appropriations Of $312 Million Requested For MarAd In FY 1993
For the Maritime Administration (MarAd), appropriations of $312 million are requested for FY 1993.
Highlights of the MarAd budget include: Ready Reserve Force—The $234-million funding is the same as the FY 1992 level. MarAd will maintain the readiness of the fleet and continue acquisitions toward meeting the Department of Defense requirement of a 142-ship RRF fleet.
The RRF fleet is needed to provide basic logistic support for deployed forces during the initial surge period of an armed conflict. The current fleet includes 96 vessels of which 79 were activated in support of Operation Desert Shield/Desert Storm.
Operations & Training—The $78 million funding is an increase of $5.2 million over the previous fiscal year. The funding will provide continued support of the U.S. Merchant Marine Academy and support State maritime schools, management of maritime promotional programs, MarAd Awards Yards Layberthing Contracts Worth $18 Million The Maritime Administration (MarAd) has awarded five contracts, totaling about $18 million, for layberthing of Ready Reserve Force (RRF) vessels which participated in Operations Desert Shield/Desert Storm. The contracts, with four oneyear renewal options, provide for berthing, electric power, water and telephone service.
The following shipyards received the layberthing awards (contract values include option periods): Commodores Point Terminal Corp., Jacksonville, Fla., $2.83 million for RO/ROs Cape Decision and Cape Douglas; Fort McHenry Shipyard Inc., Baltimore, Md., $1.29 million for breakbulk vessels Cape Catoche and Cape Carthage; Mobile Dock Services, Inc., Jacksonville, Fla., $4.76 million for RO/ ROs Cape Lambert and Cape Lobos, and breakbulk vessel Santa Ana; Violet Dock Port, Inc., Violet, La., $3.72 million for the LASH vessels Cape Florida, Cape Farewell and Cape Flattery; Virginia Maritime, Inc., Jacksonville, Fla., $5.33 million for Seabarges Cape May and Cape Mendocino, and auxiliary crane ship Gopher State.
Larson Boat Wins $954,980 Contract For Barge Overhaul A1 Larson Boat Shop, Terminal Island, Calif., recently received a $954,980 contract from the Supervisor of Shipbuilding, Conversion and Repair, San Diego, for the regular overhaul of the self-propelled gasoline barge YOG-88.
operation and maintenance of the National Defense Reserve Fleet (exclusive of the RRF), and research and development program.
Operation Differential Subsidies— An appropriation to liquidate contract authority of $225 million in FY 1993 is requested. No appropriation of budget authority is required under current law for Operating Differential Subsidies because existing subsidies are covered by prior years' contract authority.
Title XI Federal Ship Financing— No new commitments for loan guarantees for ship construction are projected in FY 1993.
Ocean Freight Differential— No annual appropriation is requested for this program since it has a permanent indefinite appropriation to liquidate debt. For FY 1993, $51 million in permanent authority is estimated for this portion of the Federal Government's cargo preference program.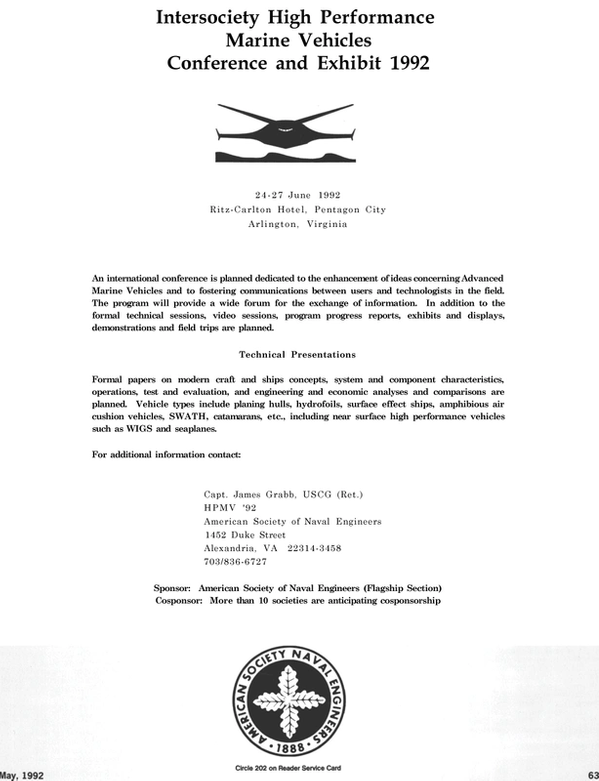 Read Appropriations Of $312 Million Requested For MarAd In FY 1993 in Pdf, Flash or Html5 edition of May 1992 Maritime Reporter
Other stories from May 1992 issue
Content